Personal Experiences
A Few Opinions Of Many
Çiğdem Akyol (Erdoğan Biography Author & Journalist)

For my research I conduct background discussions on many occasions with Christian Feiland and his Crew, since they have fundamental experience, an excellent network and knowledge of the region and mentality of the people. As a book author and news agency journalist it is important for to receive unbiased, neutral and on facts based information. Frame34 delivers exactly those rapidly.
Especially regarding the mostly fast developing news events in Turkey, nerves of steel, flexibility, dedication and calmness are utterly important. During our co-operation for the WDR (ARD Group) documentation "The Power Of Erdogan – How A President Polarises The People" in Fall 2016 (WDR "Die Macht des Erdogan – Wie ein Präsident sein Volk spaltet") Frame34 proved once again, that all those those qualities are self-explanatory for them.
Helmar Büchel (N24, Director)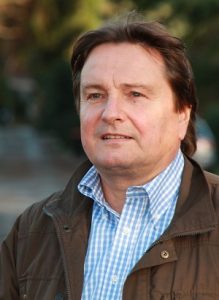 Due to the outstanding work of Christian Feiland and Frame34 we successfully filmed stunning TV footage of human trafficking along Turkey's Aegean coast during the height of the refugee crisis in the Fall of 2015. Chris was instrumental in our receiving the 2016 German Television Award (Deutscher Fernsehpreis) in the "best reporting" category for our 45min film. Thank you very much for that!
Jay Schlossberg (Media Central, USA)
We booked Christian Feiland, gear and production support on a Paramount Picture special anniversary DVD release for Pete Weir's film, "Gallipoli" with Mel Gibson. From beginning to end they did a great job and I look forward to hiring them over and over again.
Kadriye Acar (Journalist, Cologne)

As a German journalist with Turkish roots, I usually work with Turkish TV-crews in Turkey.
Of all things for a shooting in my hometown "Sivas" my regular Turkish camera crew was not available. I had previously heard of Feiland, but I too had prejudices: "a German crew, that can't work out. They are looking from the outside in rather than being in the midst of it all" I thought.
Christian Feiland was hired and the shoot became one of my favorites ever – on both a human level and from a professional perspective. Now I take every opportunity to book  this crew.
What I appreciate most about my colleges from Feiland is that they have excellent knowledge of both cultures and understand both the German and Turkish mentality. For a German journalist with Turkish roots there is no better choice. The communication works without many words.
Laurence Thio & Christoph Henkel (RBB, Berlin)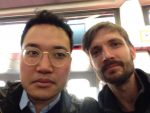 Ceyda and Christian (Frame34) have been of priceless value for our investigations in Istanbul. Their equipment is state of the science and their network very much up to date. Besides all professionalism, it is great fun to work with them and regarding any future project in Turkey we definitely will work with Frame34 again.
Tilman Jens (Tim TV, Frankfurt/M)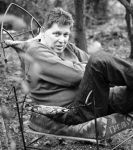 To me, Christian Feiland is – especially for delicate projects – a rare stroke of luck, reminiscent of the rare virtues of the legendary BBC- cameramen: a well-informed journalist who is quick to react while at the same time competently handling his camera. Christian had a major part in the production of a 52 min. documentary film for arte "Bevölkert mit Kämpfern und Träumern", a highly complicated production due to its adventurous journey into the sometimes turbulent southeast of the country, which was produced for the "Frankfurt Book Fair 2008" with Turkey as a guest of honor.
Toby Goode (AP Global Media Services, London)
Frame34 has been an invaluable partner for us, supporting our development of AP Live Community from its concept to fully functioning online platform. Extremely professional, highly communicative and full of ideas…. Frame34 is exactly the type of skilled production company which we warmly welcome into our growing Community, offering expert crewing and 3G/4G LiveU transmission services on location. We are delighted to distinguish Christian and his team as 'AP Approved'.
Ulrike Eiching (ZDF Mainz)
The trip to southeast Anatolia following the trace of an alleged murderer was an adventure. Other crews rejected the job; colleagues warned me. But Feiland's reaction was: "We will do it!"
I felt uneasy when I exited the plane in Istanbul, but my confidence grew quickly. My "Turkish crew" started their work in a thoughtful, committed and professional manner. The two of them were quite daring when dealing with officials in the southeast, during a confrontation with the governer's bureau and when encountering plain clothes police officers and gendarmerie while driving through impassable mountain roads. At the end of the day I had all the footage I needed despite no official filming permission. Even though the assignment was risky, I always felt secure and well guided – in addition to being in very pleasant company. My film received the first "Mainzer Journalist" Award. My Feiland Crew has its not unimportant share in the film's success.